Through the course of 12 months, StatusToday had a lightened experience in growth marketing, search engine optimization, social media, and email marketing. The project started off with consulting and we built-in processes and procedures to help grow their marketing department. From analytics to data projections StatusToday was able to grow its business.
Vitanova is a drug and alcohol rehab. Their practice was ROBUST. Their mission statement touched the heart. But their marketing was all over the place. They had three different agencies run three different accounts. With a couple of audits, we were able to fill their building in Newport Beach. We utilized both local and national SEO tactics to increase rankings and sessions from search engines.
William Allan is a financial advisory firm in the city of Long Beach, California. They have never invested in the digital strategy whatsoever. With the help of Google analytics, we are able to put the proper investments in the right places.
Who doesn't like wine? The Wine Crush Long Beach is home to the resident's favorites. The place supports serious wine-drinkers. With a strong local presence, we improve upon the local framework and generate e-commerce leads. The omnichannel marketing approach really helps the business as well.
Draped in Style had a website for a while but no real search engine optimization or digital marketing strategy. With a quick site cleanup, from a previous agency, we are able to double leads and sales goals. Now they are opening up a bigger location.
A messy website sucks, but with a messy site, there's always room for improvement. They hosted their blog on an entirely different domain. Their paid media accounts were absolutely messy as well. With a couple of quick changes, they were able to see 30% increases in organic sessions.

Stewardship heads no marketing department. Along with the CEO, we conquered digital marketing by hiring a few people to do paid and affiliate marketing, as well as search engine optimization.
Hank's Bar is located a few blocks from all the happening of downtown Los Angeles. Try to be in that position? You can just feel people walking right by your business and not stopping in. With the creation of a website, local search engine optimization, we utilize Google My Business to drive foot-traffic from the heart of the city to a few blocks over.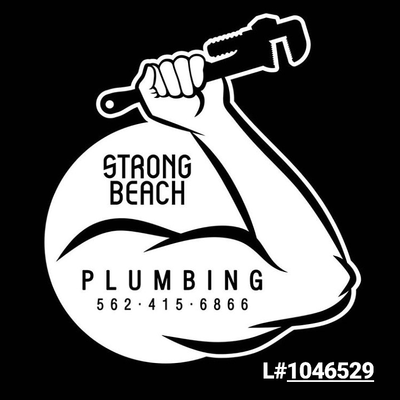 As you can see the plumbing market is pretty infiltrated with companies all over the map. You can hire the smell good plumber or the free consultation ones. All of which was no match for Strongbeach Plumbing. With a simple yet effective website, we were able to utilize local SEO to boost rankings and keep his phone ringing.
Jinx dog food needed to focus in on areas of SEO. With the help of proper search engine optimization tactics, we were able to get there.